Like a Fine Wine...
We are getting better with time. With improved product offerings, fast and free shipping, and a penchant for quality, it's no wonder Kannaco has become one of the most trusted names in the industry. And we owe it all to our loyal customers, so, thank you! 👌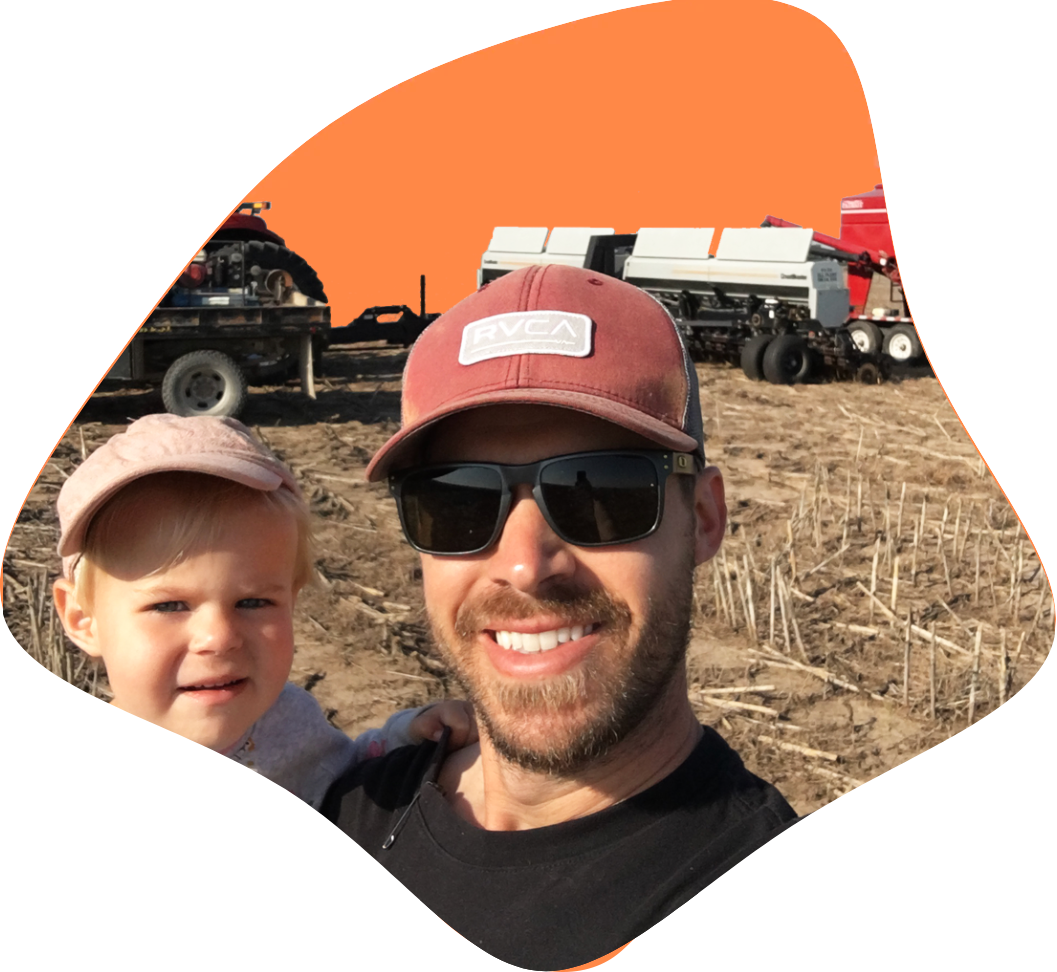 And, if you don't know our story...
We have offices in San Diego, CA, and Manhattan, KS - the two places our people call home. Manhappenin' is home to our farming operations, cultivation, and crop production. All of which are licensed to grow, distribute, and process hemp by the Kansas Dept. of Agriculture, Industrial Hemp Program. We were one of the first 5 growers to secure a license in the state! Saint Deeago is home to our marketing and sales teams, the big brains and beautiful people behind our brand. Our CEO, James "Jim" Garman, spent the last 10 years and the majority of his adult life in the San Diego area where he established a few businesses in health, wellness, and internet marketing as well as starting a family.
Jim is many things, but at the core, he's a farm kid. His childhood was spent working alongside his dad and his dad's twin brother, who operate a 4th generation farming operation. Homesteaded in 1872, Garman Farms specializes in crop production (wheat, corn, soybeans), cattle production, and custom farm services. Upon the unexpected passing of his father in 2018 due to the nasty complications caused by Idiopathic Pulmonary Fibrosis, Jim decided to fill those shoes as the 5th generation. With the integration and application of a new crop, a relatively untraditional business model, Jim has an opportunity to create a product to help those who are looking for a natural pathway to relief. The Garman crew splits their time between Manhattan, where Jim and his wife had met at college years before, and San Diego.
Education & Simplicity Matters.
We aim to become better educators and thought leaders over time - your trusted guide. Most people pursue hemp products for a variety of reasons. But it can be challenging to know where to start. Not all hemp products are created equal, so be sure to consider and qualify your sources. In this industry, you get what you pay for, there's no doubt about it. We believe the right concentration matters, which is why you will notice the difference in our products vs many of our competitors. Scientifically formulated by industry experts and designed to equip you with the dosing flexibility you deserve.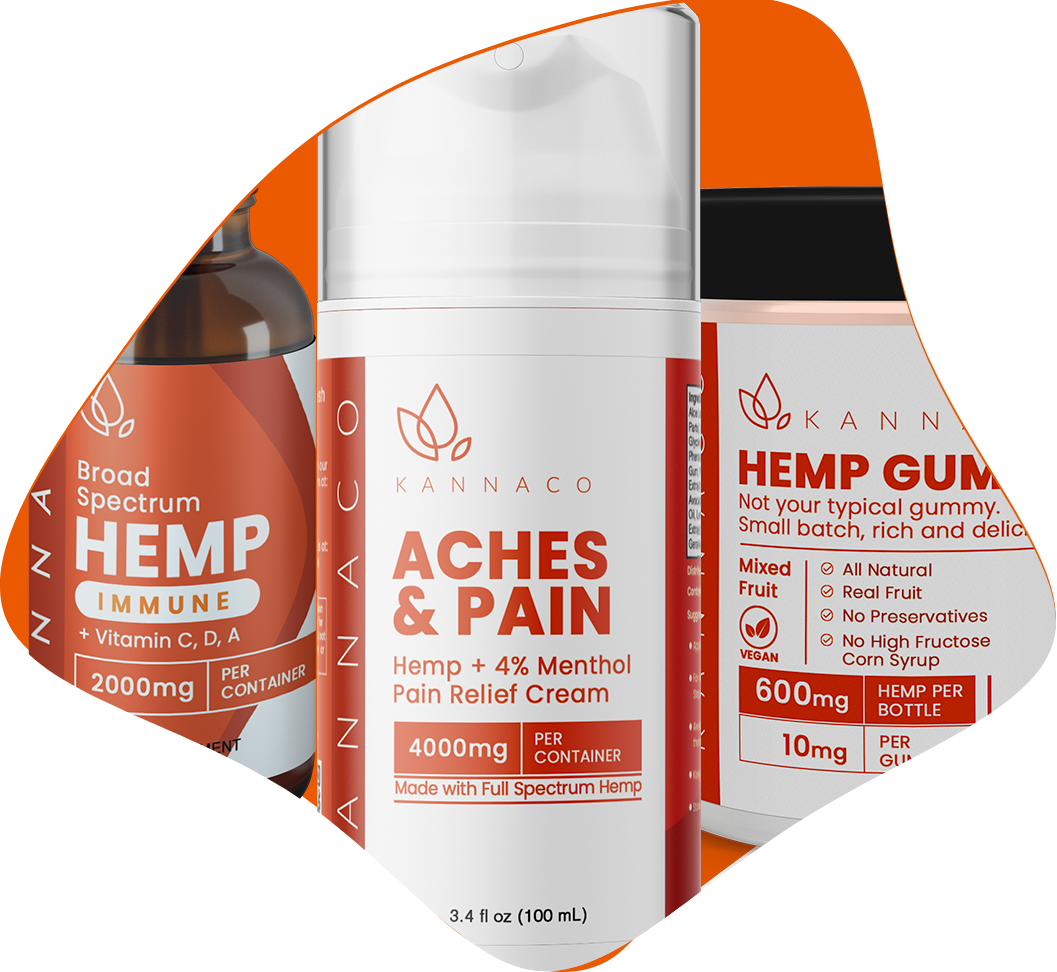 Product Design & Development

Manufacturing & Processing

Customer Service & Support

Kannaco Culture
Product Design & Development
We continuously invest our time and dollars in the design, development, and refinement of our product formulations to improve our ability to help our customers meet their needs. Beyond formulation, we're exploring scientific applications, efficacy and safetfy studies, backed by scientists and medical doctors. Our objective is to continuously develop and deliver superior products in formulations and form factors that make the most sense for our customers.
We're certainly not the first to say it, but it's true, a daily routine comes with absolute value. It is the key to optimizing the undeniable benefits of hemp. At Kannaco, with calculation, we carefully standardize hemp concentrations at moderately higher levels, in all of our products to provide our customers dosing flexibilty and the opportunity to discover what fits them best.
Much like other supplemental products, it's our metabolism that decides what works best for us. There's no one size fits all. As a company, we feel the best thing we can do, until we have developed the scientic means for improved precision, application, and delivery, is to offer targeted applications with sufficient concentrations.
Manufacturing & Processing
We outsource to the experts because it makes the most sense for our customers; reliabile safety, quality control and quality guarantee. Extraction, Distillation, Isolation, Formulation, 3rd Party Lab Analysis, Bottling, Packaging, Testing, Re-Testing, and Re-Testing again is all done in Food Grade, FDA approved, cGMP Certified, and GFSI (Global Food Safety Initiative) Certified and regulated facilities to ensure safety, quality, and purity from flower to shelf-ready-product. It always starts with our organically grown, compliant, hemp.
Our hemp flower, which is comprised of a few different varieties known as Lifter, Maverick, Pipeline, T1, Bubba Kush, and several others (referred to as "Aerial Parts" on our Supplement Fact Panels) are carefully and expertly extracted, in small highly controlled batches, into what is known as winterized crude oil. It's thick, viscous, sticky, smells delicious, and looks kind of like molasses. It also plays a vital roll in the quality of our shelf-ready product. Our winterized crude oil is sent to 3rd Party Testing Labs for the following analyses: Hemp Potency, Terpene Breakdown, Pesticide Analysis, Residual Solvents Analysis, Microbial Analysis, Mycotoxin Analysis, and Heavy Metals Analysis.
Customer Service & Support
Guidance, support, and education is our commitment to you. We are dedicated to improving our ability to meet your needs and getting better and better at how we can help you over time. Many of the most recognizable hemp brands fall short when it comes to quality customer service and guidance. We're here for you, so let's raise the bar together, shall we?
Contact us
Call us, speak to a person: (800) 684-8798
Shoot us an email: hello@kannaco.co
Kannaco Culture
We do what we say, and we say what we mean. Fundamental principles and core values are the foundation for all success.
A company can only ever be as good as its team. Which is why we invest in talented, authentic and genuinely trustworthy people who also share our beliefs. Our team members also actually use (and love) our products! They believe in the power of hemp and are here to address your needs, answer your questions, and humanize the process of online ordering. Afterall, we're all humans here ;)
The People Who Power Us
As the old saying goes, "dynamite comes in small packages." It may sound kind of lame, but, welp, it's one way we can explain us. Each member on our team has known one another in a personal and professional capacity for no less than 3-years making our camaraderie and quality of work easy peasy. Each and everyone one of these amazing human beings exceeds our culture standards, they each bring an incredibly valuable skill set, and ultimately they enable Kannaco to offer you ultra-dependable hemp products as a sheer reflection of their work.